At Digital Outreach, we know that you want to be an effective steward of your church. Part of that calling requires a commitment to reach your local community, and helping people take steps towards ultimately walking through your doors on a Sunday morning. As we serve churches more and more, one of the largest issues we repeatedly hear in conversations from different pastors is that traditional methods of outreach aren't working like they used to. We hear a palpable sense of discouragement and frustration when thinking about effectively reaching out to the local community; there just has to be a better way!
We understand reaching new folks in your community is already challenging, especially when your church is under-resourced and you're stretched thin. Many pastors find themselves in one of two categories:
1. You have no idea what your online presence can do for your church
2. You see the potential, but now you need a degree in digital marketing to have an effective online presence, which last time you checked, wasn't in the curriculum when you were studying to become a pastor…
That's why we're here. And that's why we're now Digital Outreach.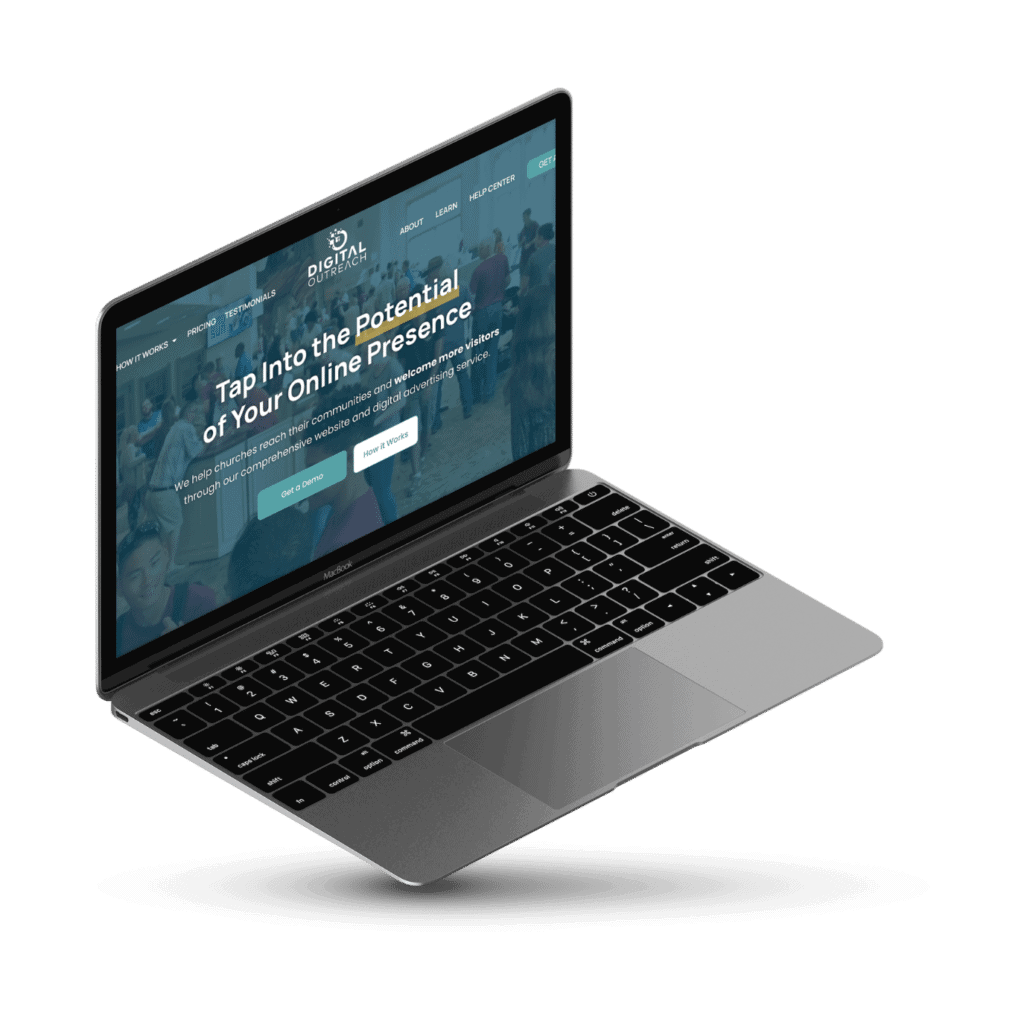 [With a new company name comes a brand new website.]
In order to understand where we are today, it's good to also reflect on the road that led us here.
We (founders Luke Menser and Matt Engler) first met in December of 2016 at a small group meeting at our church right outside of Philadelphia, PA (Luke has since gone on a church plant). What quickly followed was blossoming friendship between the two of us and a realization that we shared a lot of complementary professional goals and skill sets. As we continued to serve our home church, we began to recognize a trend: church marketing, especially in the digital realm, left a lot to be desired. The vast majority of churches were not effectively leveraging online tools to connect with their members or people in their communities.
A variety of questions rattled around in our brains: What if we took our experience and expertise in digital marketing and website design and development, and used them to impact local churches? What if churches were able to access best practices employed by Fortune 500 companies to speak to their communities? After many early morning meetings, hours of prayer, and gallons of Wawa coffee, Digital Ministries was born.

At first, Digital Ministries sought to provide an all-encompassing digital marketing service to churches. From website design, search engine optimization, and paid advertising, to email marketing, organic social media, and data analytics, our suite of services was designed to ensure that digital was a strength for our clients.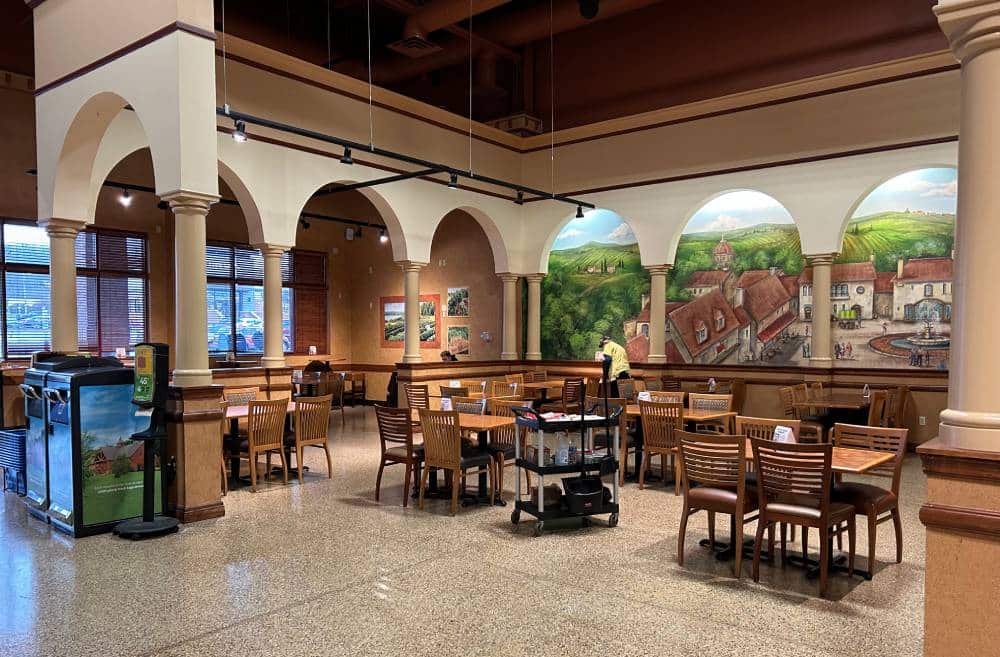 [Saturday mornings at 5:30 AM came bright and early. A Wegmans in Downingtown, PA allowed us to work on the business for a few hours, and then get back to family for breakfast.]
As we began to serve an increasing number of clients, we paid particularly close attention to what was providing the most tangible value to pastors. It quickly became clear that positioning ourselves as an extension of your church's outreach, and amplifying your voice and the message of the Gospel to those who needed it most, was resonating in a major way. It was driving visitors through your doors and providing churches a feeling of joy in watching a growing, engaged congregation. Therefore, the best, most-effective way to partner with churches and pastors was to serve them in this specific capacity and double down on paid advertising and visitor-centric websites, as well as develop a church hub framework to help new visitors become fully integrated members of your congregation who are excited to pursue Christ. This three-part framework would give churches effective community outreach that never stops, customized websites that draw Sunday visitors, and an easy and sustainable way to manage church life. It's a powerful combination that provides pastors with another arrow in their quiver as they desire to faithfully steward their flock.
And to solidify this strategic change in direction, we felt it necessary to evolve from Digital Ministries to Digital Outreach. While it is with great joy that we served churches with digital marketing consulting on a variety of areas relating to life at the church, we felt acutely inspired to be about outreach, and align everything that we do, and every decision that we make, towards equipping churches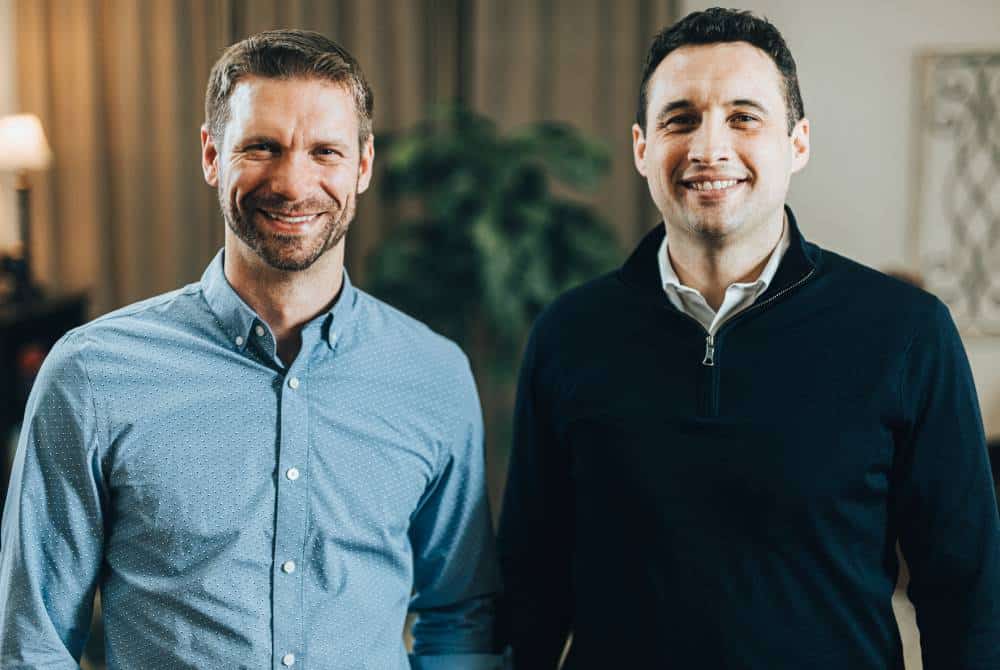 [Co-founders Luke Menser (right) and Matt Engler (left)]
to connect and serve their local communities. That is part of the mission of the local church, and it is a privilege to come alongside that mission as a company.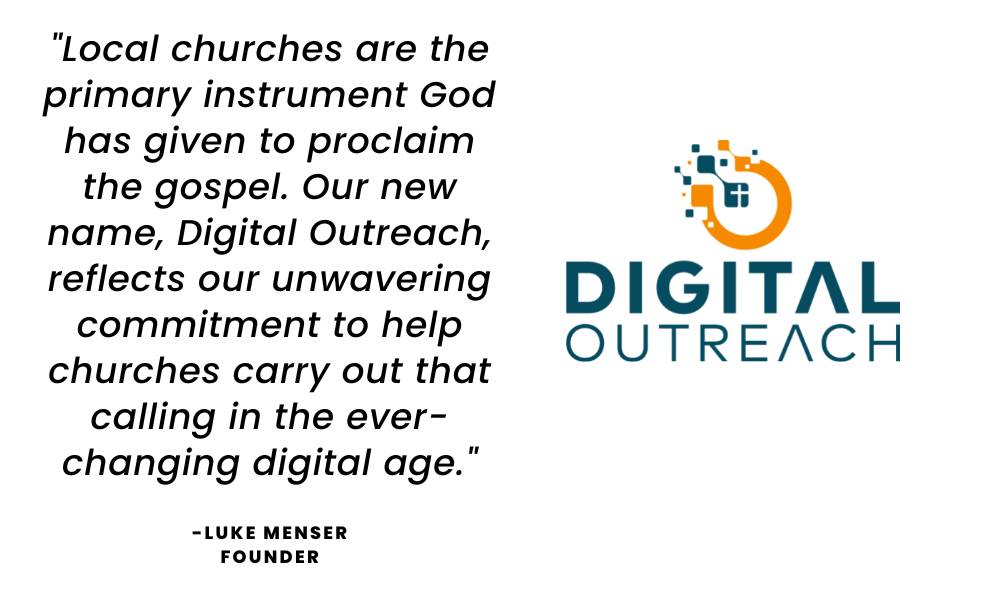 Some Things Won't Change:
Even though the name is changing, and our website has a new skin, our values and commitment to serving you well never will. It is with sincere hearts that we desire to bring church outreach into modern times, delivering above and beyond expectations with a customer-oriented approach.

[Digital Outreach strives to be gospel-centered in its approach and values, aiming to make every decision based on what ultimately forwards the Gospel.]
In short, Digital Outreach will always aim to be friendly and approachable, while giving our clients access to knowledgeable and humble digital partners who are as zealous as our clients about helping people find and connect with gospel-preaching local churches. We believe that local churches are an essential part of Christian community, and a place where people can find Jesus, know Jesus, and grow in their relationship with Jesus.
Thank you for the honor and privilege of laboring beside you for the gospel. Onward.